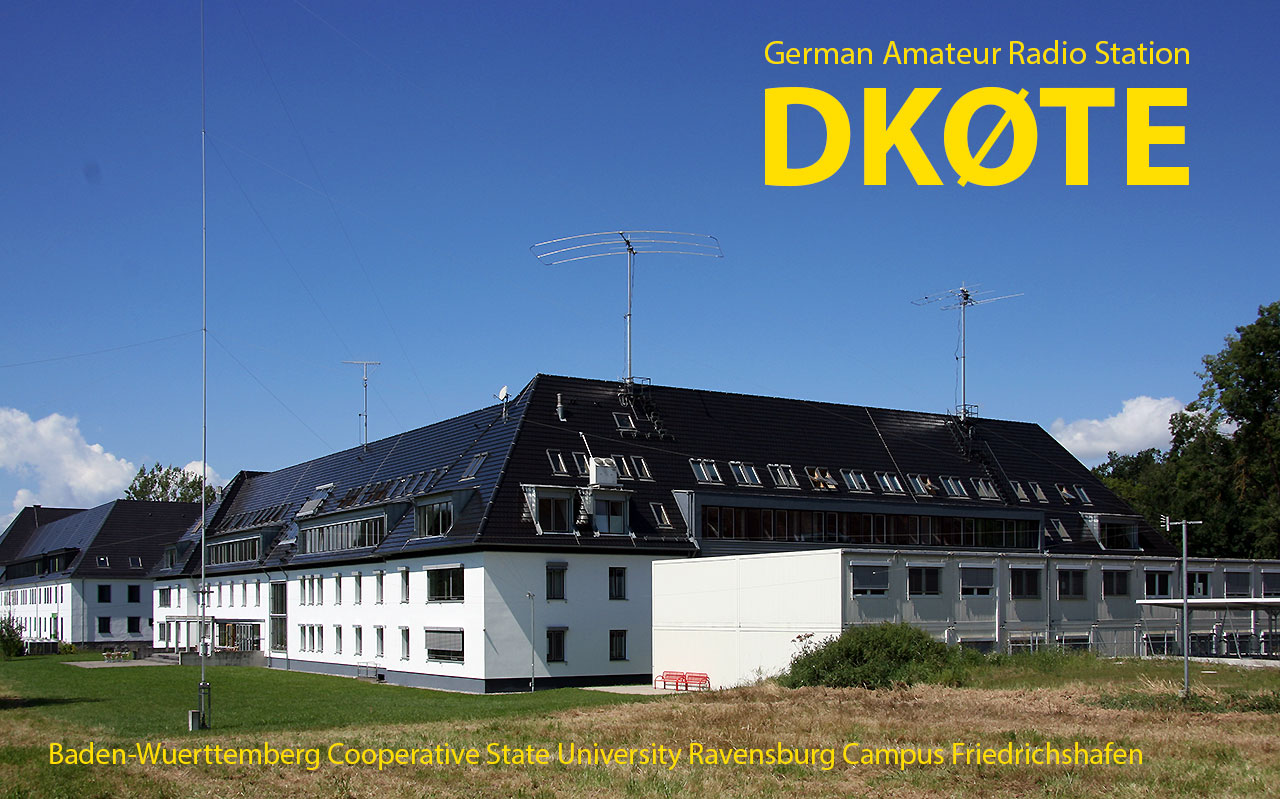 This is a WebSDR receiver, located in Friedrichshafen, Germany (at Lake Constance)
e-mail: dl1glh@darc.de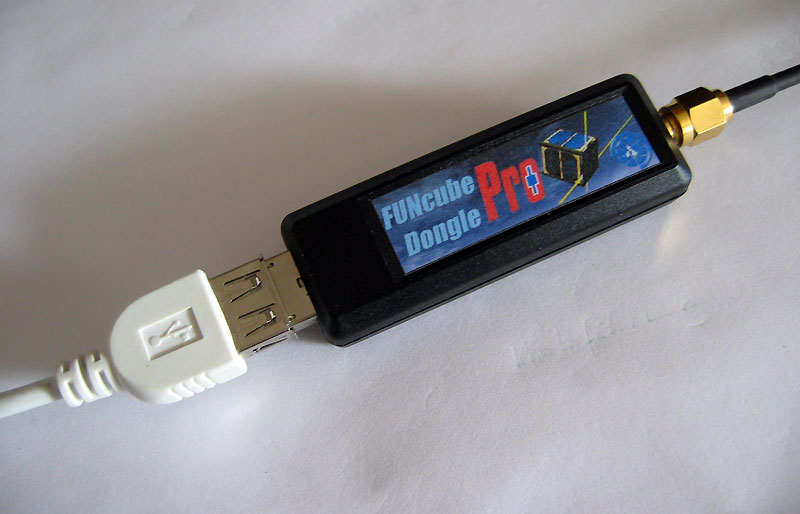 We are using the (Titanex V160HD) fullsize groundplane (80m) as shown on the picture above and a FUNCube Dongle Pro+.
If we need the aerial in the lab, it is separated immediately from the Websdr.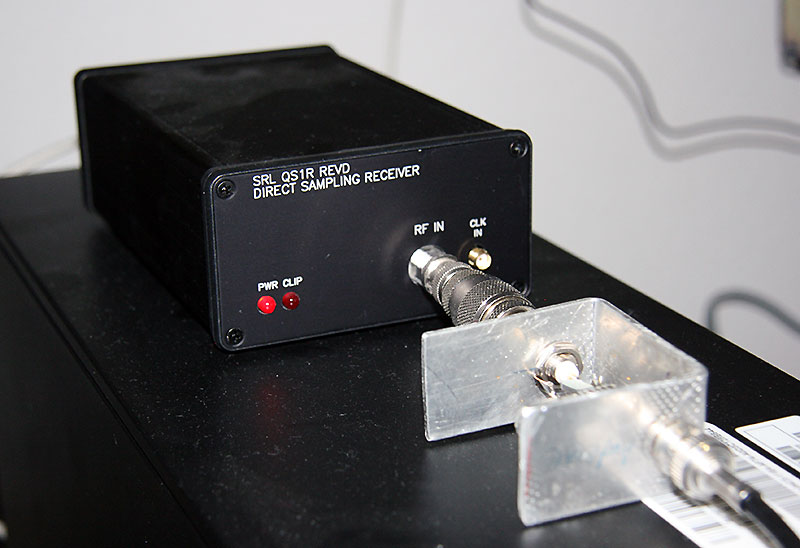 I managed to get our QS1R wideband receiver working with this WEBSDR.
Our QS1R is used primarily as a CW-Skimmer. With it all frequency (80m-CW,40m,30m,20m,15m,10m) are in the CW area of the bands.
Antenna is a multi band dipole (Kelemen DP-8040201510H) on the attic.
You could also try our KiwiSDR. Antenna is T2FD in attic. Antenna is always available (0-30 Mc).
For VHF/UHF (2m / 70cm) use our OpenWebRX. Antenna is Diamond X-300N in attic.
For mobile devices, you can access the mobile version of this websdr here.
---
It seems you are using a mobile device; click here to switch to the mobile version of this site.
It seems Java is not installed or disabled on your computer. You need to install and/or enable it for this website to work properly.
Since Java version 7u51, Java needs to be enabled separately for each website; see
http://websdr.org/java.html
for instructions.
Your browser does not seem to support HTML5 WebAudio; please try a recent version of Firefox, Chrome, Opera or Safari; or switch to Java.
---



Bandwidth:
?
kHz @ -6dB;
?
kHz @ -60dB.
Or drag the passband edges on the frequency scale.
Waterfall view:
Or use scroll wheel and dragging on waterfall.
Speed:
Size:
View:

?
dB; peak
?
dB;
mute squelch autonotch
Volume:
---
Signal strength plot:
---
---
---
Statistics:
---